COMMERCIAL LITIGATION
COMMERCIAL LITIGATION
At Sinayskaya Yuniver, P.C. we assist our clients in dealing with disputes that have surfaced or have the potential to surface in relation to a wide range of business matters. Our firm has successfully represented clients in all stages of commercial litigation, ranging from smaller localized disagreements between partners to complex large scale international business disputes. We offer unparalleled coverage, experience, and service across all industries and jurisdictions.
If a dispute arises, we ensure that our clients are equipped with the resources, experience and knowledge required to reach a swift and positive resolution and to implement measures to ensure that future disputes are avoided. At Sinayskaya Yuniver, P.C. we recognize that litigation is just one part of a larger business strategy and we take the time to consider our clients' business needs, priorities, and objectives. Our attorneys attentively assess the merits of a dispute and bring personal attention, extensive industry knowledge, and substantive legal expertise to each matter, tailoring advice to clients' unique circumstances.
We are best known for our success and strength in the defense of class-action suits.
LABOR AND EMPLOYMENT LAW – COMMERCIAL CLASS-ACTION DEFENSE
Employment-related disputes can have far-reaching implications, creating not only litigation and regulatory risk, but potentially affecting a company's brand, reputation, ability to attract and retain talent, and market share. Our attorneys focus on devising preventative strategies to mitigate employers' risk of litigation and to ensure that the businesses we represent remain compliant with current laws. Our primary goal is to give our clients the peace of mind they need to safely achieve their business goals while continuing to promote their workplace culture and values.
We offer a full range of employment and labor law services. Our attorneys are skilled in handling complex employment litigation including class-action lawsuits, mediations and arbitrations, and defending against allegations of wage and hour cases, wrongful termination, employment discrimination and harassment, and noncompetition violation. Our attorneys regularly counsel clients in connection with the ever-increasing number of federal and state statutes and regulations affecting the employer-employee relationship.
Our team also offers preemptive, preventative counsel and strategic insights to companies, including employment compliance audits, customized training programs, and the review of in-house employment and whistleblower policies, training and compensation arrangements.
GENERAL BUSINESS LAW
Compliance and Regulation
Policies and procedures demonstrate how an organization conducts its business operations. They ensure compliance with laws and regulations and provide management with crucial guidance for daily decision making. We are experienced in drafting carefully tailored policies for a wide variety of business entities. Additionally, our attorneys assist in supervising the successful implementation of procedures with a special focus on maintaining continuity within the organization.
Licensing
Licensing agreements are necessary to protect your business name, patents, trademarks, and all other forms of intellectual property. Our attorneys concentrate on helping organizations procure and maintain licenses and trademarks in a variety of fields. Drawing on our experience, and vast network of connections, Sinayskaya Yuniver, P.C. is uniquely qualified to successfully assist businesses with issues related to the acquisition or retainment of any type of professional license. Some of our most frequent requests are for regulatory and government licensing assistance, vendor licenses for food and liquor, and pharmacy licensure.
Audits
Periodically conducting an internal audit of a business is crucial for the identification and removal of irregularities which can potentially evolve into future calamities. Audits can also serve as a potential deterrent to litigation and can be seen as a show of good faith if litigation ever becomes unavoidable. Under the supervision of Sinayskaya Yuniver, P.C., an internal audit can evaluate and strengthen legal compliance, help pinpoint potential areas of improvement, and even identify key market drivers that may not have been previously apparent. Our extensive experience with commercial and government payor audits and disputes ensures that if litigation does arise, we are able to respond efficiently and help prepare for all investigatory matters.
Entity formation
The process of choosing and forming a legal entity for a business will indicate how the business is to be governed and what legal procedures the entity must follow. The entity of choice also dictates the tax obligations of the business and of the business' owners. Our attorneys will advise and assist in the formation of the most suitable entity based on the owners' desired business objectives. Possible entities may that we may assist you with include: Sole Proprietorship, Partnership, Limited Liability Company (LLC), Corporation, Nonprofit.
Partnership
A partnership formally establishes the partners' rights, roles, and responsibilities towards each other as well as to the partnership and offers flexibility for an organization's operations. It is important to carefully define this relationship in order to avoid potential conflicts in the future. Our attorneys are experts at spotting prospective issues and drafting partnership agreements aimed at safeguarding the interests of all parties.
Purchase or sale of business
Buying a business is a significant transaction that requires careful preparation and oversight. The attorneys at Sinayskaya Yuniver are adept at mitigating risks and minimizing potential issues associated with the purchase and sale process in order to ensure a successful transition to the client.
Our attorneys assist throughout the negotiation process as well as with drafting and compiling the extensive documentation required for the transaction. Our experienced attorneys are here to facilitate the process by maximizing the business' worth and negotiating the sale price for our clients. We also take particular care in drafting contracts that ensure the highest levels of protection of our clients' interests.
HEALTHCARE LAW
The healthcare industry is highly regulated and without strict compliance to the regulations healthcare providers are susceptible to sanctions and litigation. Being aware of and following the ever-changing rules, regulations, and laws is crucial. Our attorneys are mindful of any changes that affect the industry, particularly from the Department of Health and from the Department of Labor, and we work alongside our clients to ensure that they have implemented all of the necessary measures to remain compliant. At Sinayskaya Yuniver, PC, we tailor our services to specific segments of the healthcare industry, including but not limited to home care agencies, nursing homes, hospitals, pharmacies, medical offices, acute pain facilities and surgery centers.
The healthcare industry is subject to frequent changes in the law and shifting requirements. Healthcare providers must concentrate on cost-effective ways to manage and grow their businesses, despite significant uncertainty in the industry. At Sinayskaya Yuniver, PC, our dedicated and experienced healthcare lawyers understand these market demands and assist healthcare providers with a variety of issues such as regulatory compliance, large scale litigation or class-action defense, and transactional matters.
Our team focuses on devising innovative and creative solutions to help our clients in the healthcare industry protect their assets and increase their profitability. We provide legal assistance in developing strategies to avoid litigation and manage risk. Whether it is for practitioners or facilities, our team is well versed in how to obtain proper licensing and certifications. Our attorneys are familiar with all details and requirements and are able to ensure that our clients in the healthcare industry operate legally and successfully.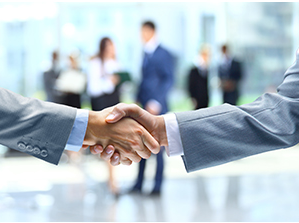 YEARS OF LEGAL EXPERTISE
Our team will expertly handle every type of regulation and litigation problem facing your company.  By taking a unique approach to each individual case we have been able to consistently deliver for our clients in every field.